Eye Exam in Toronto
Skouras Eye & Cosmetic Centre offers comprehensive eye care to all age groups. Our doctors have advanced training and extensive experience diagnosing, preventing and treating the full spectrum of vision-related conditions, including diseases such as glaucoma and cataracts as well as routine examinations.
We do our utmost to provide patients with minimally invasive treatments that relieve their symptoms while maintaining their vision and overall eye health. Services performed by our experienced ophthalmologists include comprehensive eye examinations for both children and adults, diagnosis and management of complex medical and surgical eye disease, therapeutic laser procedures, laser vision correction including LASIK, PRK, corneal crosslinking, cosmetic treatments, minor lid procedures, and contact lens fitting and dispensing.
Routine Eye Exams in Toronto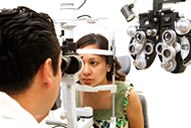 It is crucial that you schedule routine eye exams to maintain the health of your eyes. Eye exams can both detect and prevent vision-impairing diseases. Some eye diseases form slowly, with no noticeable pain or vision loss. Detecting these conditions early can decrease your risk of incurring further damage and give you more treatment options. At Skouras Eye & Cosmetic Centre, we regularly test our patients for diseases that can form without any symptoms, such as diabetic retinopathy and glaucoma.
We recommend that our adult patients schedule an eye exam once every one to three years, depending on their age, risk of disease and physical condition. We recommend that children have yearly routine eye exams to ensure that their vision develops properly, and to prevent vision problems that might interfere with their scholastic achievements. Because older adults are at increased risk of developing eye conditions such as cataracts, glaucoma and macular degeneration, we recommend that they schedule regular yearly eye exams — even if their eyes are healthy — to detect any issues as early as possible and begin necessary treatment.
Common Eye Conditions
At Skouras Eye & Cosmetic Centre, our doctors treat common vision conditions such as farsightedness (hyperopia), nearsightedness (myopia) and astigmatism and offer a wide range of vision correction options, including custom LASIK, PRK, corneal cross linking and contact lenses, depending on the patient's preference. We also treat conditions affecting the iris, cornea, lens, retina, vitreous, eyelid and the surrounding areas. Among the most common eye conditions are:
Cataracts
Blepharitis
Corneal disease
Conjunctivitis (pink eye)
Diabetic retinopathy
Flashing lights and floaters
Glaucoma
Dry eyes
Minor lid growths (chalazions, skin tags, etc.)
Ocular trauma
Macular degeneration and dystrophies
Retinal disease
Some advanced eye conditions require surgery to restore or preserve vision and prevent major complications. Surgery is an effective way to correct for cataracts, corneal disease, glaucoma and other serious conditions and return the eyes to a healthier state.
We recommend surgery only when it is necessary and if less-invasive treatment (e.g., eye drops, medications, laser procedures) have not been successful. Dr. Skouras also offers LASIK to improve his patients' vision and eliminate or reduce their dependence on glasses and contact lenses.
Contact Lens Fitting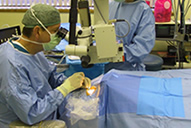 As a result of technological advancements, today nearly everyone can wear contact lenses, no matter what type of vision problems they have. Even patients with astigmatism are good candidates, as are people who wear bifocal or multifocal lenses. Skouras Eye & Cosmetic Centre offers a comprehensive selection of contact lenses to meet the needs of all our patients.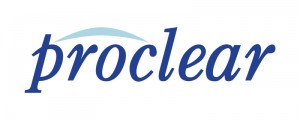 During your contact lens fitting with Dr. Byun, you will be provided complimentary trial contact lenses to ensure the perfect fit. If you have never worn contact lenses before, our experienced clinical staff will provide you with complete contact lens instructions, including how to insert, remove and properly care for your lenses.
Skouras Eye & Cosmetic Centre offers competitive prices, rebate programs, patient loyalty programs and FREE SHIPPING to your home or office!
To schedule your contact lens fitting, call (416) 590-0445 or email us today.
---
"To learn to see- to accustom the eye to calmness, to patience, and to allow things to come up to it; to defer judgment, and to acquire the habit of approaching and grasping an individual case from all sides. This is the first preparatory schooling of intellectuality. One must not respond immediately to a stimulus; one must acquire a command of the obstructing and isolating instincts."
― Friedrich Nietzsche, Twilight of the Idols