Thermal Eyelid Tightening
Thursday, December 4th, 2014, 9:15 am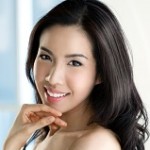 Over time, the body gradually stops producing collagen and elastin, two proteins that are crucial for healthy, elastic skin. Without an ample amount of these proteins, the skin loses its elasticity and starts to sag. One area of the body that may be affected by this development in the natural aging process is the eye area. Often, the eyelids start to grow heavy and sag, causing the look of drooping upper eyelids and / or bags under the lower eyelids.
Dropping eyelids can make individuals looks older than their actual age, depressed or exhausted. Thankfully, ophthalmologist Dr. Nicholas Skouras has a solution: Thermage skin-tightening treatment.
How Thermage Treatment Works
Thermage treatment can be used to tighten the skin on various areas of the body, including the neck, eyes and other areas of the face. It is a nonsurgical cosmetic treatment involving the use of radiofrequency (RF) energy.
To start treatment, Dr. Skouras applies the Thermage device to the treatment area, which delivers the RF energy into the deeper layers of the skin and underlying tissues, where collagen proteins are located. The heat from the RF energy causes the collagen fibers to contract, thereby producing a skin-tightening effect. In addition, the heat from the RF energy stimulates the cells' production of new collagen, further rejuvenating the look of the skin.
In addition to tightening the eyelids to help postpone the patient's need for cosmetic eyelid surgery, Thermage treatment is an effective way to:
Smooth out lines and wrinkles around the nose and mouth
Improve the look of fine lines around the eyes (e.g., crow's feet) and eyebrow line (e.g., mild frown lines)
Tighten and firm the skin along the jaw line or under the neck, to improve the look of jowls and the dreaded "turkey wattle"
Create further definition along the jaw line
Rejuvenate Your Look Today
Thermage treatment for the eyelids is generally quick, so you can visit Dr. Skouras for your routine eye exam and stay a bit longer for Thermage treatment. To schedule an appointment with Dr. Skouras and be on your way to rejuvenating your look today, contact Skouras Eye Centre by calling (416) 590-0445 now.
---
Category: Cosmetic Procedures
---