Common Misconceptions about LASIK
Wednesday, January 7th, 2015, 9:00 am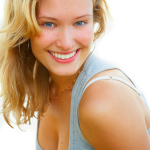 There is a lot of information floating around about LASIK, and not all of it is true. There is a chance that these misconceptions could prevent certain people from enjoying the life-changing benefits of LASIK surgery.
Ophthalmologist Nicholas Skouras is committed to spreading the truth about LASIK and making it an accessible option for those that need it (and qualify for it). Here, Dr. Skouras clarifies several of the most common misconceptions about LASIK.
The safety of LASIK is still being debated.
LASIK was approved by the FDA 15 years ago, and its safety has been well-established. Millions of procedures have been safely performed and it is now one of the most popular elective surgeries in the United States.
I am too old for LASIK.
It is unlikely that any LASIK surgeon will tell you that you're too old for LASIK. What is more important is whether your vision prescription is stable. For many people, vision doesn't stabilize until their mid-to-late 20s. LASIK results will not last long-term if your prescription is in flux.
Your overall health status is also important, and will be reviewed during consultation.
LASIK won't correct my astigmatism.
LASIK can help you if you have corneal astigmatism, or an irregularly shaped cornea. It cannot, however, correct other forms of astigmatism, such as lenticular astigmatism (an irregularly shaped lens).
I will need glasses after LASIK.
Most LASIK patients enjoy freedom from glasses and contact lenses after LASIK.
I don't make a good candidate for LASIK.
If you had a LASIK consultation years ago, and were told that you didn't qualify, it is time to revisit the possibility. Thanks to the development of new laser technology and improvements, LASIK is more accessible to a larger group of people. There's a good chance that you may be a great candidate for LASIK with Dr. Skouras. If not, he can review alternative vision correction options with you.
I don't have time to have LASIK.
It may surprise you to hear that LASIK recovery is quite quick. Many LASIK patients are able to return to work the following day, and resume all normal activities within two to three days. It is easy to fit LASIK into your busy lifestyle. You will probably discover that you can perform everyday tasks more efficiently with clearer vision!
Contact Skouras Eye & Cosmetic Centre
To learn more about LASIK and whether you qualify for the surgery, please contact Skouras Eye & Cosmetic Centre today. Call (416) 590-0445 to book an appointment.
---
Category: Lasik Eye Surgery FAQs
---