What Does LASIK (Laser Vision Correction) Surgery Entail?
Thursday, April 17th, 2014, 10:42 pm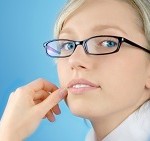 Do you suffer from nearsightedness, farsightedness or astigmatism, and are sick of wearing prescription glasses or contact lenses every day to see clearly? Have you been wondering if LASIK, or laser vision correction, might help you see better, but are not exactly sure what the procedure entails? If so, you've come to the right place. Dr. Skouras, the knowledgeable Toronto LASIK surgeon at Skouras Eye Centre, believes in educating his patients so that they understand their treatment options and feel comfortable while undergoing laser vision correction surgery. Here, he explains the basics of LASIK.
What to Expect With Laser Vision Correction Surgery
When undergoing laser vision correction surgery, LASIK surgeon Dr. Skouras, you are in good hands. He is one of only a few laser eye surgeons who conduct all your preoperative and postoperative appointments in addition to performing your laser vision correction surgery. Dr. Skouras provides personalized patient care and excellent vision correction results.
Before starting laser vision correction surgery, Dr. Skouras uses advanced CustomVue wavefront-guided technology to capture a completely unique three-dimensional image, or map, of the patient's eye, including the refractive errors causing the person's vision problem. The CustomVue wavefront imaging technology is so precise, it can even identify extremely subtle refractive errors called "higher-order aberrations." The Toronto laser vision correction surgeon then uses this information to calibrate the excimer laser used to reshape the curvature of the cornea.
Once topical anesthetic eye drops have been administered, Dr. Skouras uses a femtosecond laser to create a flap in the surface of the cornea. He carefully lifts back the corneal flap before using the sophisticated VISX STAR 4 laser with iris recognition to re-contour the underlying corneal tissue, thereby correcting the refractive error causing the patient's poor eyesight. With its iris recognition technology, the VISX STAR 4 excimer laser tracks any eye movement to ensure treatment stays on track. Once Dr Skouras is happy with the re-shaping of the cornea, he repositions the flap in its original place, where it will heal itself without the need for sutures.
Laser vision correction surgery is painless, and individuals typically notice an improvement in their vision within 24 to 48 hours after surgery. More than 99 percent of LASIK patients achieve 20/20 vision or better following the procedure, and many are able to give up their daily reliance on prescription lenses.
Start on Your Way to Improving Your Vision
Now that you know what laser vision correction surgery is, are you ready to see what it can do for you? To schedule a consultation with Dr. Skouras to find out if you are an appropriate candidate for laser vision correction, please contact Skouras Eye Centre by calling (416) 590-0445 today.
---
Category: Laser Eye Surgery
---