My doctor said I have mites in my lashes, how do I get rid of them?
Monday, July 1st, 2019, 3:05 pm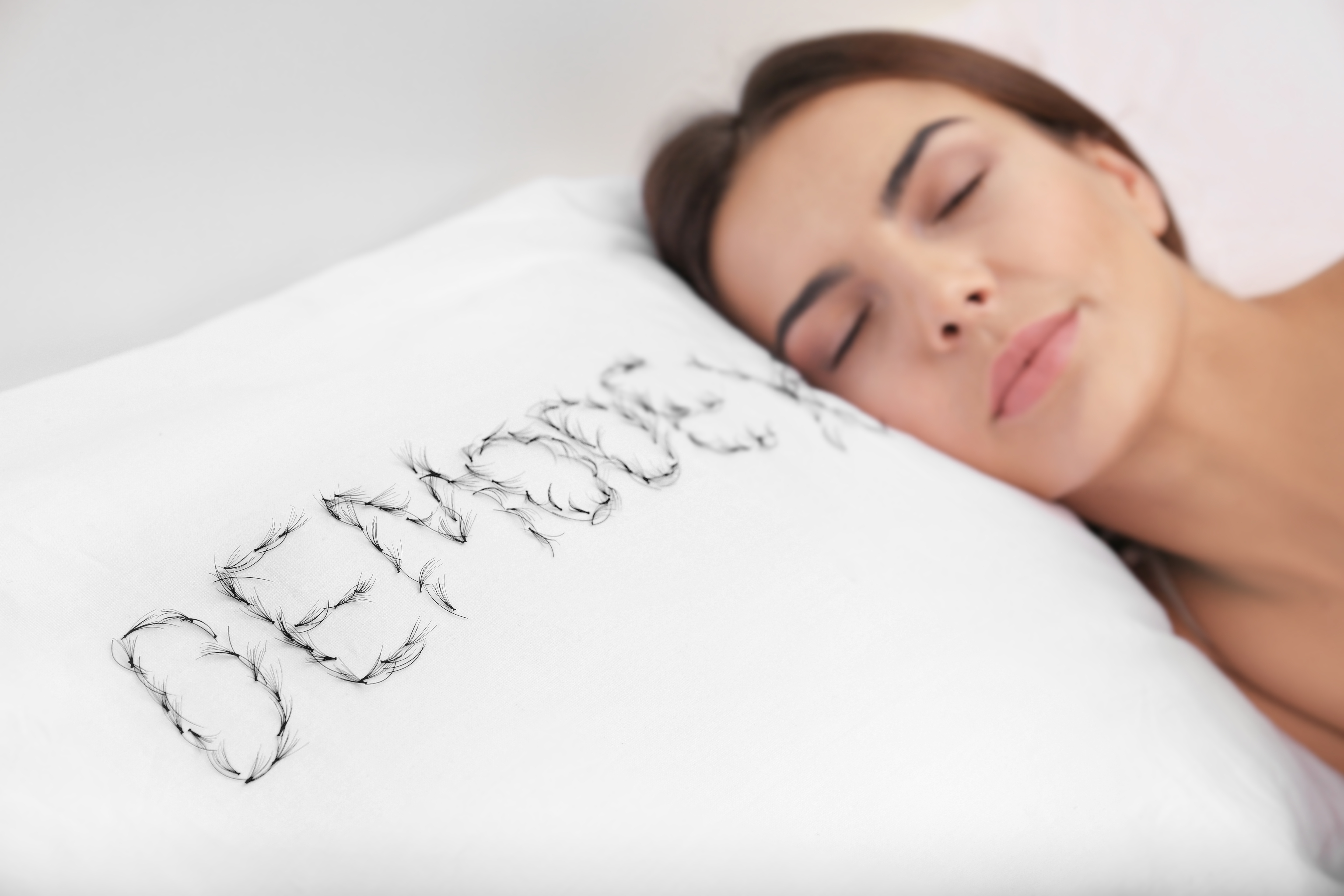 Going to see your eye doctor for a regular check and being told you have mites in your lashes can come as a shock. The thought of having mites living in your eyelashes is definitely unpleasant but it is more common than you'd expect and fairly harmless as long as it's kept under control.
These mites are known as Demodex and live in the oil glands of human hair follicles. The mites feed on dead skin cells and oil from the Meibomian glands. Although they are most commonly found in the eyelashes, they can also be found in the eyebrows, ears and face. The mites actually hide during the day deep in the lash follicles and come out at night and walk along your upper eyelids. Most people who have demodex are carriers as they only have a small number of mites and usually don't present with any symptoms. However, over time, growing infestations of the mites can spread to the surrounding skin of the face, neck and chest. This would present as an itchy, rough sandpaper-like rash, sometimes accompanied by a burning sensation and generalized redness. Demodex is spread through contact with other people, so if you are found to have it, chances are someone you live with has it too. Most people are usually not aware that they have demodex until that fateful visit to the eye doctor. The mites are not visible to the naked eye, however, during an eye examination, your doctor can see dandruff and debris left behind by the mites on your lashes.
Demodex is known to affect 2% of 20 year olds and 40% of 80 year olds. It is more common in men, although we do not yet know why that is the case. Having oily skin or hair loss known as alopecia, can increase the likelihood of getting demodex. Demodex is also associated with chronic blepharitis which is a long-term inflammation of the eyelids that causes your eyelids to feel sore and appear puffy or red. Skin conditions that may make you more susceptible to getting demodex are acne, eczema and rosacea. If you have any of these skin conditions, getting demodex may worsen future rashes or acne outbreaks, making treatment of the demodex even more important. Demodex can also occur in individuals who have a weak immune system which could be due to a variety of conditions.
Most cases of demodex can be treated at home given that you maintain good eyelid hygiene by following the Demodex regimen. At Skouras Eye and Cosmetic Centre we provide a Demodex Regimen Kit which includes all the necessary products with straightforward instructions outlined in a few steps to make the treatment process convenient and easy for our patients. The regimen involves first performing daily hot compresses of the eyelids using the Bruder Mask which works by softening the consistency of secretions in the oil glands. This should be followed by massage of the eyelids to help express the blocked oil glands and allow natural oils to flow back into the eye. The final step is scrubbing the eyelids using Blephadex (foam) and Blephaclean (pad). Blephadex foam is made with tea tree oil which is toxic to mites. Blephaclean helps to dissolve sebum, residue and secretions and ultimately cleanse and hydrate the eyelids. After the above steps, it is advised to use the artificial tear drops, Theoloz Duo, to help rinse away the extra oil from gland expression and residue left from the lid scrub.
---
Tags: cosmetic, demodex, eye lashes, ophthalmology
Category: Cosmetic Procedures
---