How Botox and Juvederm Can Help You Age Gracefully
Friday, November 21st, 2014, 5:28 pm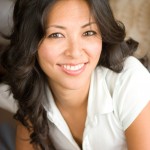 Many people start to notice subtle signs of aging in their thirties. For example, the skin may start to wrinkle or show fine lines. The cheeks and lips may lose healthy looking volume and the face may look tired or sad.
Fortunately, the cosmetic industry is saturated with products to address these concerns and restore a youthful vitality to the face. Many of these products are topical. Take a look at any drugstore or pharmacy and you'll see many creams and serums that promise smoother, tighter, younger looking skin.
While topical products can be helpful in some applications, the truth is that injectable products like Botox and Juvederm are much more effective. Since they penetrate the surface of the skin, they are able to reach the underlying facial structures to reverse the signs of aging and revitalize a tired or sad-looking face. When administered regularly, Botox and Juvederm can help you look as youthful as you feel inside.
Let's take a closer look at how regular treatment with Botox and Juvederm is used to help millions of people age gracefully.
Smooth Lines and Wrinkles
While Botox now has more than 20 medical uses, it is most commonly known for smoothing lines and wrinkles by temporarily reducing facial muscle activity that causes frown lines (between the eyebrows) and crow's feet. Once injected, Botox blocks nerve signals from reaching certain muscles. Normally, these signals would cause the muscles to contract, but the effect of Botox relaxes the muscles. As a result, facial lines and wrinkles become smoother and less noticeable.
Fill in Facial Folds
Juvederm and Botox are often mentioned in the same breath, yet they work differently. Whereas Botox relaxes facial muscles, Juvederm fills in areas of the face that have lost volume over time and developed wrinkles and folds (namely, around the nose and mouth). Juvederm can be used to treat moderate to severe nasolabial folds, smile lines, marionette lines and vertical lip lines.
Replenish Lost Volume
Voluma, which is part of the Juvederm suite of products, targets another common sign of aging: loss of volume in the mid-face (cheek) area. Voluma is designed to replenish fullness and provide a subtle lift to the cheeks for a more youthful looking face. It acts as an inflatable cushion that supports the apex, apples and hollows of the cheeks (wherever needed).
Plump Up Thin Lips
Juvederm can also be used to enhance the size and shape of thin lips. It is injected into the lips to add volume and fullness for a plumper pout.
Learn More about the Cosmetic Options at Our Practice
Have you have noticed signs of aging cropping up around your face? Would you like more information about the benefits of regular Botox or Juvederm treatment? If so, please contact Skouras Eye & Cosmetic Centre today. Call (416) 590-0445 to speak with a member of our team.
---
Category: Cosmetic Procedures
---