Cosmetic Procedures to Enhance Your Look After Laser Eye Surgery
Thursday, March 20th, 2014, 8:31 pm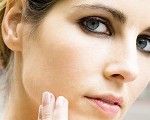 Now that you are enjoying improved sight thanks to your laser eye surgery in Toronto with Skouras Eye Centre, isn't it time to enjoy what you see when you look in the mirror? To help enhance your look, Skouras Eye Centre in Toronto offers a range of cosmetic procedures, from BOTOX wrinkle treatment and Juvéderm facial fillers to Thermage treatment for skin tightening throughout the face, eyes and body. With one (or more) of our outpatient cosmetic procedures, you can rejuvenate your appearance — and your youthful spirit.
BOTOX Cosmetic
BOTOX Cosmetic is a purified protein that, when injected, temporarily relaxes muscle movement in the treatment area. This, in turn, smoothes out the overlying wrinkles. With BOTOX treatment, you can smooth out crow's feet, frown lines that appear between the eyebrows, horizontal forehead furrows, lines around the mouth and even the horizontal bands that can develop across the neck. Botox treatment causes minimal to no discomfort, does not require any downtime and provides results that last three to six months.
Juvéderm Treatments
Traditional Juvéderm injectable treatment is a dermal filler comprised of hyaluronic acid (HA), a naturally occurring substance that helps the skin retain moisture. Juvéderm treatment is used to restore fullness to areas of the face that have lost volume, providing a fuller, more youthful look. It can also be used to fill in moderate to severe facial wrinkles and folds, such as nasolabial lines that run from the bottom of the nose to the outside corners of the mouth.
Juvéderm VOLBELLA is the latest innovation in the Juvéderm line of products. Juvéderm VOLBELLA is also an HA-based dermal filler, but it has a smoother consistency that makes it perfect for enhancing the lips. In addition, results can last longer than traditional lip fillers, with results lasting up to up to one year.
Latisse
Do you long for longer eyelashes? If so, you don't have to look any further! At Skouras Eye Centre, we offer Latisse lash-lengthening treatment. Latisse is the only FDA-approved, prescription-only treatment for use in attaining longer, thicker lashes that is proven to work. You simply apply Latisse to the base of the upper eyelashes once a day, and violà: You will eventually have longer, thicker and darker lashes, in as few as four weeks.
Thermage
Unfortunately, as we age, the body gradually generates less collagen, a protein that is essential for healthy, elastic skin. As this happens, the skin loses its elasticity and starts to sag. Fortunately, however, Skouras Eye Centre offers Thermage skin-tightening treatment. Thermage works by delivering radiofrequency energy into the skin's deeper tissue layers, stimulating the production of collagen and creating a tighter, more youthful appearance. Thermage can be used on the face, eyes and body, and is a permanent treatment; however, some patients continue treatment every few years to maintain results as further aging occurs. Dr. Skouras is the only ophthalmologist performing Thermage for the eyelid area, so you can be sure you are receiving safe treatment from a knowledgeable professional.
The Next Step in Enhancing Your Appearance
If you are ready to experience the rejuvenating effects of any of our cosmetic procedures, take the next step and schedule an appointment. You can see for yourself how a quick cosmetic treatment can take years off your look! To schedule an appointment with Dr. Skouras, please contact Skouras Eye Centre by calling (416) 590-0445 today.
---
Category: Cosmetic Procedures, Laser Eye Surgery
---